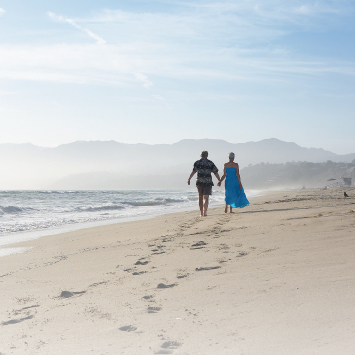 Tips to Save Money on Insurance
Consider taking some steps to make yourself a better risk and save money.

Home Owners

Install safety & security devices.
You can often save up to 15 percent on you premium with deadbolt locks, fire extinguishers, smoke alarms, burglar alarms and fire alarms that alert your local police and fire stations. Check with your agent to see if your insurance company has specific requirements to qualify.

Increase the deductible on your homeowners policy.
Increasing your out-of-pocket payment from $250 to $500 or even $1,000 can save you money on your premium and it will discourage you from making small claims, which could put you at risk for being non-renewed.

Check into a multi-policy discount.
Some companies offer a price break for having more than one type of policy with the same company.
Maintain good credit.
Many companies provide discounts or consider good credit as one of the factors when selling new policies, so it can really pay off to manage your personal finances.

Invest in hail and fire resistive roofing products.
Your roof is the most vulnerable part of your home and many companies consider the roofing materials into the premium you are charged. Depending on where you live, some companies charge a percentage, rather than a dollar deductible or surcharge on a roof made out of high-risk materials, like wood shingles or shakes.

It pays to shop around for insurance coverage.
Keep in mind that the cheapest policy is not necessarily the best. Selecting a company that provides good customer service and one that fits your personal needs is critical, especially when it comes time to file a claim.


Auto

Make use of all available discounts.
Discounts can considerably reduce your costs for insurance. Apply for all discounts that you think you or your family members would qualify for, good drivers, nonsmoking, good grades, professional jobs and multiple vehicles. In addition, consider buying auto insurance from the same company with which you have your homeowners insurance or life insurance because you should get a multiple-policy discount.

Buy vehicles that are inexpensive to insure.
Ask your insurance company about the costs of insuring specific vehicles before you purchase a new car. Buying a car that is a favorite of thieves is likely to raise your insurance costs. However, buying a car with extra safety features and antitheft devices may reduce your insurance costs.

Drive defensively.
Driving defensively is critical to reducing your insurance costs. Keep your driving record clear of tickets and accidents. If you or someone in your family gets a ticket, go to traffic school to keep the ticket off your record whenever possible.

Raise your deductibles.
A deductible is the amount you must pay toward the cost of an accident before the insurance company will make any payments. If you want to cut monthly insurance costs, raise your deductibles. Moreover, consider dropping collision coverage completely once the value of your car drops below $2,000; it may be more cost-effective for you to pay repair costs out of your own pocket if the car is in a collision.

Keep adequate liability insurance.
Never reduce your liability limits to reduce your insurance costs! Liability insurance is fairly inexpensive, but it is very important: keep your limits high.